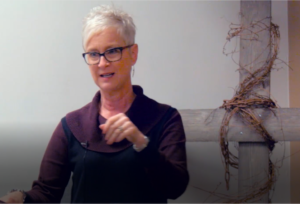 Mary Sorrentino, founder and president of Joy on Purpose is a professional speaker, author and life coach.
Mary has spoken extensively for Christian Women's Bible Studies, Retreats and other ministry events, as well as for business meetings and training events. Let Mary bring a fresh perspective on intentional living and discovering the secret to lasting joy to your church, ministry, or business group.
Contact Mary today to speak at your event.
And visit our Resource Page to listen to some of Mary's ministry messages.
Listen to what people are saying about Joy on Purpose Speaking Events!
You are an amazing speaker of God's word.
" I was profoundly moved and touched by your message. I pray God's blessings on you and your ministry." Tracy Flori, Professional Life Coach
I could hear a pin drop…
"I'm writing with a joyful heart this morning, so glad that my dear Lord led me to ask you to speak at our Medical Facility Christmas Celebration. Your passion, guidance and encouragement brought such light, to our ears and office. I could hear a pin drop they were all listening so hard. You're words had heartfelt meaning, direction and truth about Joy. It was a very organized and well communicated message to my staff about having joy in your work and how to achieve it. I could feel my heart lift with every word you said and could actually feel the hearts of my staff lift. We are all responsible for your own Joy! Hearing that they were valuable and could offer so much to their patients and bring joy to others was so lovely. I must say, when I hear a speaker at times, I will take that opportunity to check my cell and my thoughts will wander. I could not take my eyes off of you and looked forward to each time you began speaking. You were absolutely captivating and I'm grateful for you sharing your heart and life with us." Melissa Smith,Manager and Certified Health Coach, Bethany Bend Urgent Care, Milton, Georgia
I loved the retreat!
Mary made me feel very connected again to God and helped me to feel things that I had bottled up inside. I would do it again next year for sure!" Cindee P.
The speaker tonight was so good!
"What a great perspective and wonderful reminder of why we are all here! God has such a bigger plan and purpose for us!" Annonymous, Medical Practice Presentation
Thank you for the wonderful gift your ministry has been ~ retreat and newsletters.
"Thank you for sharing your experiences, being transparent, showing God's grace in action." Rita M.